If I weren't a Military Spouse, I would be........................
I would who I am- a loving wife, a great mom a fun grandma, friends with my friends and close to my family. I work the job I want and have always wanted,
I am a terrible "military wife" since I do nothing really with it. I do not go to frg meetings, I do not shop on base, I have never even been to DH;s work- he was there for 3 yrs- I will never go to his work place now he will be there 4 yrs.
I rarely wear anything affilitated with the military.
I rarely tell anyone DH is AD.
I do not let the miltiary defne me or my life-
Interesting post!
I refuse to put my life on hold just because my hubby is in the military. I am a very active military spouce but I also am working on my double major in which I will have May 2009. I refuse to be someone with no skills or education just because I do not know what will happen in the future. Nobody does, anything could happen and i have to make sure that I can take care of my children and myself incase something happens to my hubby or so that we have something to fall back on when my hubby gets out.
If we didnt get married I would have been finished with school two years ago and probably working some place in Houston and Cali. However, I would not be as happy or as loved as I am now.
I just want to say I am so proud of all of you spouces and far as I am concerned we have hard jobs just being married to the military. It takes a special women/man to be a spouce! Congrats y'all your awesome!
Wow.. deep question.  If I wasn't a military Spouse I would probably be a Army Capt by now.  I met my husband when I was in ROTC in college and I was hell bent to be a Officer.  Although when I met my husband he was in the Marine's and the Army and Corps don't match up well in duty stations.  I left ROTC and moved out with him and got married. 
I always looked back and thought what if... but then I landed my Government job here, and although I do not wear a uniform everyday to work, I serve my country, we deploy, we work directly with the military on missions and we make a difference.  I couldn't have asked for anything more.  I love my job now, so when I look back at the Army Officer days.. I don't feel like I missed out on anything.

I would be a bounty hunter and get paid to take down world leaders who are dictators and like to bomb little Islands. 
If Prayers can move mountains, Prayers can cure cancer
We would be able to buy a home in confidence and have a home daycare that would never have to close due to a move. My husband would be in some sort of public service: police officer, boarder patrol etc. And would surely NOT be in the Fort Hood area.
<3
its weird but I never thought about it...I've known my husband since I was four and our parents kinda assumed we'ld wind up together from the beginning. We got together the summer before our freshman year of high school and he already knew that he wanted to be in the navy and so I figured I'ld better find a portable job, which led me to wanting to teach special education (my little brother is autistic) which led me to social work. Being that I'm only 21 I'ld probably be living in the dorms at Ole Miss though.
Nothing different. I am currently doing what I was doing before DH joined the military. I plan on starting law school about a year before DH gets out. So really, things go on like normal.
I would probably still be in the Marine Corps. I really really miss it, but someone has to stay home with the baby boy. I don't anyone else raising him no matter how well they could do it. So yes I would definately still be in the Marine Corps.
Ivy
An ex military spouse, duh!
Always remember rule #14 of the internet: Do not argue with trolls; it means that they win. Rule #15: The harder you try, the quicker you fail. Rule #20: Nothing is to be taken seriously. Follow these rules and these other rules http://rulesoftheinternet.com/index.php5?title=Main_Page and have a happy internet.
An ex military spouse, duh!
Always remember rule #14 of the internet: Do not argue with trolls; it means that they win. Rule #15: The harder you try, the quicker you fail. Rule #20: Nothing is to be taken seriously. Follow these rules and these other rules http://rulesoftheinternet.com/index.php5?title=Main_Page and have a happy internet.
Well I love my life as a Military wife & wouldn't change anything about it...My DH wants to start a business when he gets out, he said something like a Arcade Room & as for me I'm gonna be going to school while he is gone to become a RN for labor & delivery.....But if it wasn't for my DH I would still be living in St Louis where I'm from working at Kmart....So I feel I made a good decision moving where I am with him....
Proud Army Wife & Navy Mom
When the Hubbs and I get out (within one month of eachother) we are going to move back to my home state, with him being in Law Enforcement and myself being involved in the Fire Department I worked with before I joined the Reserves.
If we hadn't met....*shudder*....I dont even like to consider it! He is my world, my soul, my entire life. Without him I am incomplete. Sappy, but my truth.
If you don't like how things are, change it! You're not a tree.
What a cute topic! Well in our next lifetime, post military....
We are planning on helping his mother with her campsite. Which is now in production. By the way the only reason I like living so far away from Florida. I hate outdoor laber! But we have oh about 10 years to wait till we can have that life, but we are soo looking forward to it.
I am curious to see what others have planned.
I would be finishing my first year of law school at the University of South Carolina (Go Gamecocks!) I finished my bachelor degree in 3yrs with an excellent GPA and had gotten accepted into USC, however, my husband got orders and we packed our bags. If I wasnt a military spouse I would busting my butt (academically) to finish law school and then actually join the military (JAG). I plan on still attempting a law degree but my husbands career is starting to pick up, so my dream of becoming a lawyer has kind of been put on the back burner. Hopefully I'll get there one day.
I would think that I would be running my DH family Equestrian Facility, I would have finished my BS in Business. My DH would be a college professor, which he was going to do before he joined the military.

Proud Wife of the Most Amazing Man Ever**
If I weren't a military spouse I would have went to medical school to become a Thoracic Surgeon. I married my husband my freshman year of college while I was majoring in biochemistry. Once I got married and realized that going to medical school and living a life with my love was not possible I changed my major to Psychology. I really enjoy the mental health field, but do still sometimes day dream about the what if I went to medical school instead......

Wife_of_an_Airman, I too have thought about going back to school to become a Physician Assistant since the program is only 2 years. While looking into the program I realized to do so I will have to go back to a community college to retake all of my A&Ps, Microbio., Statistics, Chems, and med. terms. because all prerequisites need to have been completed within the last 5 years of applying to the program. So, I am not sure if I want to pay to take classes I have already taken over again since it has been slightly
longer than 5 years since I graduated with my B.S. in Psychology. 

I would probably be serial dating and working in a bakery somewhere...lol... Meeting my husband gave me directions. Now I'm a mom and freelance writer and web developer, and I plan to go to college for teaching when our baby starts school (way down the road). This is definitely the better path. I love my hubby bubby!
I am doing myjob... a registered nurse which I love, but when hubby is done with military I want to go back to school for nurse anthesist while hubby takes care of kids.. while we are only reserves, he has been active duty 4 of the last 5 years!!!
Well, if I hadn't gotten married in the first place, I would proably be playing geologist in the middle east somewhere. But now that I am married, I have no idea what I am going to do. Even staying stateside and just being a geologist requires several weeks out in the field during field season. Well at least a normal geologist does that, even a lot of professors do to. I haven't had time to figure out an alternative yet. Maybe a GIS Tech.
As for my husband, he started out in school wanting to be a cop, but now he is thinking culinary school.

I'd be an MD, working on ym Pathology specialization.  I dropped out of school in Germany when I met hubby and moved to the U.S.  Finished a B.S. in Biology, had a baby, now we will be back in Germany for three years and I am trying to figure out what to do with myself
  Medical school takes up a lot of time and I am not sure I want to sacrifice the time with my family. I am thinking of either switching to a career in forensic science to to become a P.A.
gunswife wrote:
Hmmmmm good question
well I really don't know. which almost is kind of sad. right now I am a domestic engineer (stay at home mom).
I did go to school to be a veterinarian assistance. I could fall back on that.
since having kids I have really been into child psychology and even some teaching.
you are only as good as the company you keep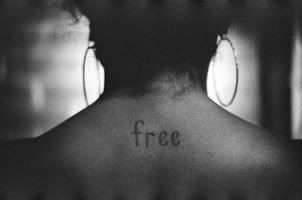 If I wasn't a military spouse, I would be single, and probably in New York or Miami right now working on my fashion career. I would have also graduated from university, instead of currently finishing my last year. Lol. I don't know, luckily for me I have a husband that is supportive of me traveling for my career. But I made the choice to stay with him for some time before he deployed .I wouldn't have it any other way though, b/c of the military life I found so many strengths in myself that I didn't even know existed before. I have lived in two differemt states and met some really wonderful people and I have some kick ass memories. I think as military spouses we all make decisions that take us away from our original pathway in some ways. I'm still able to do my fashion thing here in DC now, and I still travel everywhere for modeling. So I guess in some ways I'm still doing what I originally wanted, just with a few tweaks and a different pathway.
-Mick
I was in nursing school when I got distracted by the Army, now I am back in school. Right now I would just be farther along in my career, but who knows what I would be doing, life is so random.
Krista - another Army wife -
Still doing the same things that I am doing now...going to school for my BA and then my Master's degree except I would still be living at home. I think that I would choose being a military spouse over anything!! I love being in love with such a selfless person that makes loves me for me.
Lindsey Fuller
Minot AFB, ND

I would be in school for Forensic Science or Criminology. Basically, finishing up my degree that I started before meeting my hubs. I didn't put it on hold because I met him, it was put on hold because of circumstances I'd rather not say on here, but I fully intend on finishing my degree. So much that I've inspired my husband to want to get his degree, he had no desire really to get it before meeting me. Now that he's seen how much passion I have for finishing it once we get to our new duty station (which is only a mere 5 weeks away and we have a crapload of stuff to get done), he wants to get his as well. I've always had an interest in forensics long before the whole CSI and NCIS craze started, so for all you naysayers and people thinking that I'm just jumping on the bandwagon, I'm not. I took a few courses back in high school before the first CSI was ever on tv, and that sparked my interest. I probably sound like a huge nerd, but I can't wait to get back into the classroom or the lab and start learning again.
Post Military I will be a successful OBGYN. As for my DH he was a firefighter before the military and he will be one after the military.

My hubby only joined 2 years ago... so I'd go back to being a mom who works full-time.  I am so thankful that I can go back to school this year while he's deployed and finish up a degree so I don't lose my credits, it's so nice to have the extra time at home with my son too.  But if he wasn't in the ARNG I'd still be working full-time.  I guess things just don't change as much when you're a National Guard spouse... but at the same time it seems like EVERYTHING changes. 
This Is What Life Is
Well as it seems that I haven't given up my job to move to our first base I would say my current job of being a caretaker for people with developmental disabilities. However I did put off going back to college, which I was going to start about a year ago because, he chose to go into the Army. So I would be working on my BA majoring in Criminal Sciences and minoring in American Sign Language. However I still plan on going back to college since I can do most of the course work online and then use a local colleges lab.
Single
If I hadn't met my hubby I would probably still be a receptionist at a Freightliner dealership(maybe) and slowly drinking my life down the drain( I was a HUGE party girl)
I always say my hubby is my hero and sent to me by God because he saved me from the very destructive path I was on.

100% Proud Air Force Wife!!
like 234marine.. i didn't put my life on hold because of the military. I am a military spouse, and I have 2 master's degrees and work full time with computers which is what I love. So I guess my answer to "If I weren't a Military Spouse, I would be......." the same that I am now. A happily married working mother of two. In a career I love and enjoy and setting ourselves up for early retirement.
Note to NavySARWife..... when getting a government job, even with a degree you'll have to start at the bottom, i.e. GS 5 or GS 7. I've had a degree for 4 years (master's degree) and I am finding it difficult to get a GS position higher than a 7 or a 9 (master's degree is required for a 9)... and a GS9 pay is about $50K.... so, just be advised that it won't be easy and it will take time. I'm in DC (one of the highest government agencied areas) and for 3 years i've been unsuccessful (and not due to lack of trying)... so good luck, and be patient.
If I hadn't met & married my husband I would still be sitting in my corner office at PNC Bank, making lots of money, working lots of hours, and staring out the window, wishing someone loved me for me.
If I wouldn't have meet my wonderful husband I would be a pig farmers wife and probabely divorced.  I am glad that I have the best job in the world even though it is hard sometimes I still love it.  Mother of 3, schoolteacher, wife and friend.
My military man actually rescued me from my civilian life.
I was working at a Burger King and headed into management. Due to lack of funds, car and lots of other important things I couldn't go back to school so I was trying to get a management position at my job so I could get a raise and then possibly start school in a year or so.
My poor husband couldn't take it. He dropped me off at work and he hated it. He hated when I put that uniform on, he told me I deserved something better.
So if I hadn't moved to Texas to marry a military man, I'd be a Burger King manager running a zoo in her house with no car and no way to go back to school. I think I got dealt a pretty good hand.
I'm going back to school for my veterinary degree.
You give me wings so I can fly with you.
Let's blow some stuff up.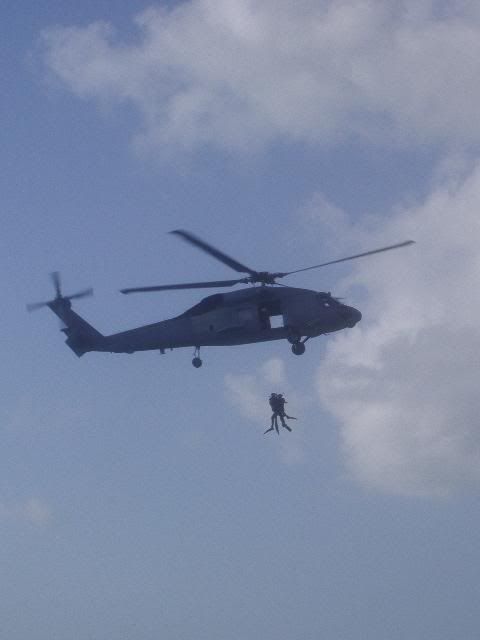 Well, I strongly agree with the "everything happens for a reason" concept...so it's kinda hard to think about what could have been, but I probably would have finished a Registered Nurse program and my hubby probably would have followed through with joining the California Highway Patrol...so he'd still be in harms way (both programs don't take much time to complete & the pay is good & steady). We'd be living the same ole boring life that everyone is living back home. The Cali lifestyle of working long hours, sitting in traffic everyday, visiting family every weekend & holiday, and only vacationing at the river, Las Vegas, and up in the mountains in Big Bear....not ever enjoying much else of life, because we'd try to be smart financially & do what we can to retire young (retiring young is our ultimate goal). I feel like the "normal" life that so many people live is all about work and no play, because playing costs mulah that a lot of people don't have (well, if you want to be financially smart). That's why I love this military lifestyle...you get to play while you work and experience new places & different cultures for free. Essentially, we get paid to travel and we don't have to contribute to the wonderful benefit of military retirement like so many others do...the military pension is free...& like so many other people HAVE to do, we're still capable of investing into the TSP and Roth IRAs too!
We're hoping if/when the hubby retires in the Navy & doesn't stay in past 20yrs...he'll find a GS job instructing FRAC or at least working towards a second 20yr retirement for the government. My plan is to employ with the government, after I finish college, as a GS employee...so I can work towards a 20yr retirement too! Then when we retire...we'll "settle down" somewhere and continue to travel all over the place...we'll definitely be utilizing those MAC flights then!
My sailor jumps out of helicopters....so others may live!
Hubby and I have been talking alot about this lately. He's planning on using the AF to get his masters in engineering so that when he gets out (he's talking possibly retiring from AF) he can work at someplace like NASA, Boeing or such.
As for me, I'm debating if I want to go back to school and get my Physicians Assistant or maybe go get a Paramedic certification to go along with my Respiratory degree so that I can be on a helicopter transport team. I know I want to remain working in healthcare,  I just don't know what direction I wish to take it or how far I want to go just yet.

Before I met my husband I was going to school for nursing, but we moved to FL(not b/c of the service) so if I was still back home Id probably be a nurse, but now Im in school working on my degree in Elementary Education and Im so happy with it..I really hate the medical field so I guess things happen for a reason..
Does anyone ever think about what they would be doing, would have done or will do if they weren't or soon won't be a military spouse anymore? In what I like to call our "Next Lifetime" after this military life is over, my husband and I have both flirted with ideas of being independent business owners but in much different areas. He wants to own a security firm, and me a book store/coffee house/public music venue all rolled into one. If we hadn't gone into the military he'd be a lawyer by now and I probably working in some lab working on designer drugs for diabetes or something. What would you being doing or what will you do when this life is over?
Are you or your kids stuck on homework? Contact me about Tutor.com! isrcos@gmail.com 50 Minutes of Online Tutoring for $1. Grades 4th through 11th and 12th to College Intro. English, Math, Science and Social Studies Whether you're in Germany, Korea or Texas, it's online and on demand! Use Promo Code: DAISR50M www.tutor.com
If Hubs and I didn't ever meet, I would still be AD and I would be on my second deployment (with his unit)...since I did reelist for 6 years just before we met.
"I don't want this moment,to ever end. Where every thing's nothing without you."
A stripper.
Ah, but that window of opportunity passed when I gained an extra a$$ after having my daughter. Just kidding... If  I had never married my husband, I would probably still be working in Marketing/Promotions and traveling all over. Sometimes I miss it, but then I realize how happy I am watching my gorgeous little girl grow, and being fortunate enough to be able to spend each day with her. I'll be going back to work when she starts school, but I have three more years til then. Who knows what adventures will happen between now and then?
www.wickedwitandwisdom.blogspot.com
Interesting question. I am lucky that I love love love my job ( stay at home wife and mom of 4) and I can do it anywhere in the world. Regardless of what my husband is doing I would trade my situation for anything.
Tina,
How far are you in the process? I was in my last year pre-med when I had my second child, so I took my MCAT then decided to stay at home. I also want to be an obgyn!! My husband says after the military I have to finish and be his sugar mama.
If I didn't marry my husband, I would still be in Germany, single mom with 1 daughter and working part time for the city council. I love the Military life though and the opportunities to see the world. Right now, I am a SAHM and can't make up my mind whether or not to go back to school. My German Business Degree doesn't get me too far here in the States. I would love to become a PA but it's intimidating since English is my second language. We'll see......
I would have finished my degree in Education, and I would have been an Elementary School Teacher.
When we retire, I am sure I will try and pursue that again....one day....perhaps. =)
If I weren't a military spouse I would be a single, overworked woman with no spare time on my hands. Prior to meeting my husband (on Match.com), I was working for EMS in my county. I worked 6 or 7 days a week 12-18 hr days. If I wasn't working I was on call. Sundays were my only day off. When I met my husband (then boyfriend), I slowed down a little. When we found out we were pregnant I slowed down a little more. When he left for Korea, I began considering the option of quitting. Now I am a student and mom and I LOVE it! I can't imagine that other life!
If I hadn't married my husband I don't know what I would have done. My husband walked into my life two months after my father has passed away. I was very depressed and unhappy. My husband was the first person I ever hugged after my Father died and the first person to make me laugh. I wouldn't be a Mom. I never wanted kids I was just happy being a Cool Auntie (their words not mine lol) But once he came into my life I guess my eyes opened a little as to what I wanted and what really made me happy.
Post military my husband gave me the sugar Momma line. Which I am working on with school and real estate license. Having a family and being a wife definitely lit a fire under my butt as far as stop procrastinating. I have no idea where we will be when he retires but as long as we are together I am okay with anything. One thing I do know is that I can plan all I want. What actually will happen is up to God. Kinda cheesy but true.

"Romantic love reaches out in little ways, showing attention and admiration. Romantic love remembers what pleases a woman, what excites her, and what surprises her. Its actions whisper: you are the most special person in my life." --Charles Stanley

I'd still go for my esthetics license whether I was married or not.I would've prolly still been at home with my parents,continuing to meet horrible men,and get trashed at bars.Hahaha. We keep on going back n forth on what we're gonna do.Im getting my license in the next few months,and what DH does after his EOS with the Navy is still up for grabs.He wants to get his college degree and he may continue to pursue the military or take up a job offer for the government in DC.
"We will always remember. We will always be proud. We will always be prepared, so we will always be free." -President Ronald Reagan

I was going to go to college to be a nurse before i got married. I'm glad i chose to marry @ 19. It has been great! Life is just like that. You think u know what u want, then prince charming comes along..........now, 14 years and 2 kids later, I realize that THIS is my life!
If I had not meet my hubby, I would currently be a Capt in the Air Force.
Once hubby retires I plan to either work for the CDC or a think tank in DC.
HMMMM.....after this military life we are planning on doing what most plan on doing after graduation from high school or college and that is back pack across Europe or Australia. And then I will have my own personal accounting office or be a talent agent/manager, director, or something in theater (my dream and passion). And he is planning on doing something in the government just haven't decided what exactly.
Maybe I would have gone into teaching. But for a long time I have known that I would be at home until my children all got to be school age. Now we have decided that I will take a more permanent role in their education then I already do. This means I will probably stay at home much longer. And that is ok. I can work when the kids are raised or dh retires. Right now it is my job to care for them and that is what we want. I can truly say that I cannot imagine being happier to have done something else. I love that I am the one caring for the kids primarily, most days.
Before my husband joined the military I worked at Regions Mortgage Inc. so I would probably be doing something with a bank.

I love God, my family and football, Roll Tide Roll!!!
My husband would be building cranes and a single father of four boys. I would be a single parent of one boy and a pre-school teacher as I was doing before we met.
The triumph of hope over experience.
Q:

Dear Sally: I was dumped over a promotion!
A: Dear Sally, My friend dumped me because my husband was promoted and hers was not, how do I deal with this? -- Rank Ruined Friendship Dear Rank... Read more.
Q:

Nervous about Nookie after Deployment?
A: My husband comes home from his first deployment soon. We have only been married a little over a year and he has been deployed most of that time.... Read more.
A: My husband is deployed and they are scheduled to be coming home soon. I keep seeing other spouses in the unit posting stuff like dates and locatio... Read more.
Q:

Are You Slowly Going Insane in Base Housing?
A: I know lots of people who hate base housing, but I really like living on base. Well, I did until my new neighbors moved in... they are driving me... Read more.
Q:

Should we consider geo-baching?
A: At what point should we let our kids have a say in whether or not we accompany their dad on his next PCS? Our children, ages 15 and 17, have really... Read more.