Glamour Photography Shoot
anyone around wichita, ks?
You can do a google search for boudoir photography in your city.
Please forgive me for stepping in on the OP's thread, but I thought it would be alright if I added my service listing here as well. Moderators, if this is not appropriate, please feel free to remove the post or send me a message telling me where I can post this elsewhere on the forum.
My name is Sheba Wheeler, and I am the owner and lead photographer of Picture Your World Photography services in Denver, CO.
I am offering a special only to military spouses that will give them a free artistic boudoir glamour session (retail value $150) and one free 8X10.
This link shows samples of my work: http://www.picture-yourworld.com/gallery/4539354_UzKHv#430174583_sXBZD
If you message me, I can give you the private gallery link to a recent military wife boudoir session I held in my private home studio.
Sheba Wheeler
*OPSEC*
*OPSEC*
Hi Juan, I have actually never had glamour shots done but it sounds good. I might take you up on your offer since I will be moving to Texas in about two months. So maybe sometime after that I will be able to check you out. Thanks!
I wish I knew a photographer here in Alaska to do some glamour shots for me to give to my husband when leaves.
Better Together FOREVER!!! *shooting star* [wishing] I wish my baby could always be home with me in his arms
Thanks everyone it's been a great response.
You can check your listing for a photographer in your area.

Quoted
I wish I knew a photographer here in Alaska to do some glamour shots for me to give to my husband when leaves.
Better Together FOREVER!!! *shooting star* [wishing] I wish my baby could always be home with me in his arms
ClaudiaJoy,
The main thing that you want from a glamour photographer is to first interview him and to be comfortable. Glamour photography is not for every photographer, as a photographer you have to respect the client.
Simple questions:
1. How long have you been shooting glamour photography?
2. Where will the shooting take place?
3. Do you have an assistant?
4. Very important question... Have you done a background check on your assistant?
5. Can I bring an escort to the photo shoots? I don't like them but is very important if you don't know the photographer. The escort must be quiet and keep all comments to themselves.
A photographer may ask for a Model Release Form to publish your photos. If you don't feel comfortable with your photos being uploaded on the website you don't have to sign the Model Release Form.
Hello, I'm new to the forum and I wanted to offer my service to you all women. I actually founded
Army Wives Glamour
www.armywivesglamour.com
Military Wives Glamour www.militarywivesglamour.com
Sorry the website's are not working at this time.
My service is basiclly a free glamour photography service that you can send to your husband's. We will also do the airbrush makeup.
The only thing is that I do live in Houston and will be very difficult for most of you. You can also find a photographer around your area to take glamour photos.
Again, I'm not asking for a fee this is free to only military wives.
Thanks,
Juan DeLeon
www.juandeleonstudio.com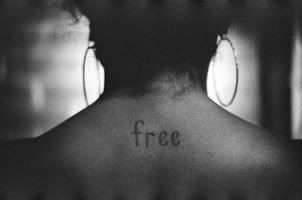 Just wanted to add www.modelmayhem.com is a great resource for finding photographers as well. (You can look by state and zip code. You can also view profiles of their work as well.) Definitely do your research, view their profile, get references from other models that have worked with them, and definitely read the model release contract, this way you have more control over where your pictures go, and what you can do with them.
-Mick
I have a friend in the MA area who is amazing with her regular photography so she is going to do my photos for my husband. I have to lose about 30lbs first though (my choice, not hers) She took printer ribbon the blue, red, yellow and green, and cut it into little squares, filled her bathtub with water, had a friend put on a nude colored bra and panties, dumped the squares into the water and they photos came out great! Just to show you what you can do if you look at hte objects around you!
Proud Army Wife with 2 beautiful children
hi i am new at this whole thing but my husband is deploying in *OPSEC*, and if there are any other people or websites that take photos please let me know i am really interested in doing this for my husband.
To all of you ladies in the San Diego/Miramar/Camp Pendleton area: I am a professional Fashion/Glamour/Pin up Photographer- I do not work for free and I'm not one of these $50.00 photographers, though I do offer 10% military discounts to those who inquire. I have been shooting professionally for 7 years, have publications and have worked with hundreds of amazing models and clients! If you want photos that are not just digital renderings of yourself but actual ART pieces, check me out!
www.facebook.com/dollfacebrita
www.dollfaceimagery.com
Love & Light,
Brita
This is a great idea going to find one here where I live and get some pictures for him to have.
anyone in the fort meade md area???
NaVy WiFeY
im from alaska too i been looking i heard they really dont have good ones here though but if u ever find one send me a reply cause i want a good photogapher
hey! thats awesome, because in july, my husband and i are heading to pasadena for about 3 weeks, and i want to take pictures for him, because he is set to deploy in november. if you can give me information it would be very appreciated! I used to work for a photography studio in houston and i was planning to use them, but i am willing to check yours out! please, leave me a message with information.

I love my man with greasy hands! 1st Armored Mechanic's Wife
Hey.
I'm Offering Free Photoshoots For Anyone In Germany Who Wants To Have Some Pictures.
I Live In Stuttgart, And If You Live In Germany, You Probably Know Where That Is.
This Is My Myspace, Send Me A Message On There If You'd Like A Shoot And We Can See What We Can Plan.
=]
I've Been Doing Photography For About 4 Years Now, And I'm Planning On Majoring In It When I Go To College Next Year.
I Love My Soldier Now, & Forever!
Q:

Dear Sally: I was dumped over a promotion!
A: Dear Sally, My friend dumped me because my husband was promoted and hers was not, how do I deal with this? -- Rank Ruined Friendship Dear Rank... Read more.
Q:

Nervous about Nookie after Deployment?
A: My husband comes home from his first deployment soon. We have only been married a little over a year and he has been deployed most of that time.... Read more.
A: My husband is deployed and they are scheduled to be coming home soon. I keep seeing other spouses in the unit posting stuff like dates and locatio... Read more.
Q:

Are You Slowly Going Insane in Base Housing?
A: I know lots of people who hate base housing, but I really like living on base. Well, I did until my new neighbors moved in... they are driving me... Read more.
Q:

Should we consider geo-baching?
A: At what point should we let our kids have a say in whether or not we accompany their dad on his next PCS? Our children, ages 15 and 17, have really... Read more.